Source: SikhNet.com
Pritpal Singh, an ethnic Afghan Sikh, and media personality well known for his TV documentaries, Mission Afghanistan and Hindu Kush to Thames interviews Inderjeet Singh on his new book on Afghan Hindus & Sikhs.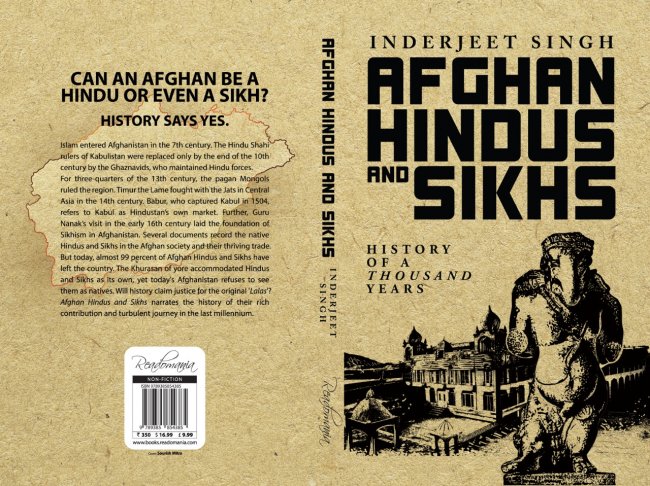 Q – Inderjeet, you used to regularly write articles on Sikh history for Sikhnet but it has been well over a year since you have written anything, have you been on a sabbatical?
A – Yes, Pritpal, you are right. I have not written an article since January 2018. I have been busy writing a book on Afghan Hindus & Sikhs.
Q – I am very pleased but equally curious about why you choose this topic? Are you an Afghan Sikh?
A – No, I am Punjabi Sikh. My paternal grandparents were from Lahore and maternal grandparents came from Lyallpur (now Faisalabad). Following the partition of Punjab, they came and settled in East Punjab in India. The Sikh community lost schools, colleges, businesses, properties, agriculture land, heritage and above all our historical Gurdwara Sahibs. And the almost same thing has happened with Sikhs (& Hindus) in Afghanistan. I was concerned that we need to document the life and time of Afghan Sikhs and Hindus before all of them leave the country.
Q – How did this journey of writing the book begin?
A – I was always intrigued why and how Sindhi Hindus revere Guru Nanak Dev Ji and Gurbani? I have written a few articles on it. I also noticed that some Hindus in Baluchistan and KPK province are also Guru Nanak Naam Leva Sikhs. I started gathering information about them. I started reading the accounts of British travellers and agents of 18th and 19th century who travelled to these provinces. Some of them also went to Afghanistan and it was interesting to note that they wrote that they found Hindus shops and merchants in Kabul and Peshawar in the 1780s and early 1800s. In Peshawar, Pakistan most local Pathans/Pashtuns believe that Hindus and Sikhs came to Peshawar when Maharaja Ranjit Singh annexed the city in 1834. The Maharaja first won it in 1818 and made the city his tributary. We have two British accounts to prove that Hindus & Sikhs lived in Peshawar prior to 1834. This gave me a clue that I could write something meaningful.
Q – The local Afghans don't believe that Afghan Sikhs and Hindus are natives of Afghanistan. What do you intend to achieve from this book?
A – Yes, the locals in Afghanistan believe Afghan Sikhs and Hindus came to the country when Ahmed Shah Abdali brought them as slaves or merchants from India. Some state that Afghan Sikhs and Hindus came when Mughals joined Kabulistan with North India. I want to prove to the world that Afghan Hindus and Sikhs are the natives of Afghanistan.
Q – Most Afghans do not give much credence to writings of outsiders especially those of Europeans? Have you referred Afghan historians in your book?
A – My book covers the period approximately from 950AD to 2019. I have used contemporary or near-contemporary sources only. Till the 16th century, I had to use Farsi sources. After the 16th century onwards I have used Punjabi, European, Farsi and Afghan sources. I can't read Farsi hence I believe some of the sources may have been missed. But most history written in South Asia has been political history, the chronology of conquests by Kings and I wrote about a small minority. Most Afghan historians make only passing reference to Afghan Sikhs and Hindus. A lot of space is given to Maharaja Ranjit Singh who was a neighbouring ruler and he annexed Attock, Derajat, Multan, Peshawar, and Kashmir from Afghans. But they were the Sikhs from Punjab and I wrote about the Afghan Sikhs and Hindus. I have been very clear about this distinction.
Q – What challenges did you encounter in writing this book?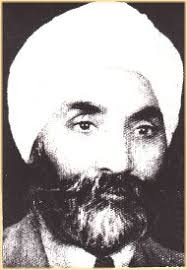 A – The information on Afghan Sikhs and Hindus is very minuscule. We get references of Sikh Sangat from Kabul and Peshawar coming to Punjab during the Guru Sahiban's time but none of Afghan Hindus or Sikhs have left a written record of themselves. Hence I had to rely on other sources. Professor Ganda Singh visited Afghanistan in 1951 and left a travelogue in Punjabi which is very valuable. Despite my best efforts and I spoke to a number of Afghan Hindus but I was unable to find the history of Mandirs in Kandahar. Some people of the community were not interested in history and sadly they did not reply to my messages and phone calls, which was very disappointing. Those who returned my call developed cold feet (lest they would give inadequate information) when they came to know that I was writing a book.
Q – Did you managed to speak to Afghan Sikhs and Hindus who are living in Afghanistan?
A – Yes, I spoke to few Afghan Sikhs and Hindus in Afghanistan for my last chapter including late Sardar Avtar Singh Khalsa and his son Narinder Singh Khalsa. Ram Saran Bhasin from Kabul was very helpful. You gave me details about Khajinder Singh Khurana and he kindly sent his book to me which proved very useful. Dr. Joginder Singh Tej Khurana Ji, former Member of the Afghan Great Assembly who later wrote the foreword of the book was very happy to meet me and congratulated me for writing the first ever book on Afghan Sikhs and Hindus in English. This encouragement led me to write further 10,000 words when I had already submitted my final manuscript to the publisher!
Q – Thanks Inderjeet for speaking to me. I sincerely hope that your book is well received and read.
A – Thanks Pritpal for your support. I would like to tell the readers that Pritpal has been mentioned 15 times in my book. All contributions and people to whom I have spoken have been duly noted in the book. I hope through this book, the general public and especially the new generation of Afghan Hindus & Sikhs will be a little bit wiser about their history. This will also assist in raising awareness about the issues concerning Afghan Sikhs and Hindus still living in Afghanistan.